HOME
Del's Automotive Offers Auto Repair Services That You Can Count On!
Del's Automotive is a full-service preventive maintenance and auto repair center that has been performing high quality, guaranteed automotive repairs in the Stafford area since 1969. We service and repair all makes and models of domestic and import vehicles. We are your logical alternative to the dealership for all scheduled maintenance of your personal vehicle, or fleet car or truck. Bring in your foreign and domestic auto, SUV, or pickup today with complete confidence that your vehicle will be serviced correctly while maintaining your manufacturer's warranty.
Del's Automotive is an independently owned and operated full-service repair and maintenance facility. We use the latest diagnostic equipment to guarantee your vehicle is repaired or serviced properly and in a timely fashion. We only use quality replacement parts, and our technicians are ASE-certified.

You deserve to be rewarded.
Royalty Rewards is a unique program that rewards you every time you visit. For every dollar you spend, you earn points towards FREE Loyalty Certificates.
It's not a credit card. It's a 'thank you' card. Use it whether you pay with cash, check, or credit card.
You can even use it with other incentives for additional savings. A guaranteed return on every investment. When you make any purchase, simply present your card to the cashier. We will automatically track your purchases and assign points to your membership.
Sign up now, or, if you are already a member, check your points.
CLICK HERE for online enrollment!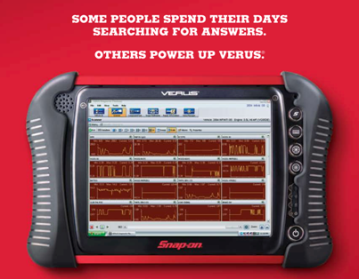 Dels Service Station is proud to present VERUS.a powerful evolution in handheld diagnostics. The first fully-integrated handheld diagnostic tool with customer/vehicle records, VERUS is the first and only tool that gives us everything we need to manage the customer, the car, the diagnosis and repair in one rugged unit. With VERUS,we can get the answers you need to fix it right the first time. Because we want the best for you, our customer, we strive to maintain the top of the line technology to provide you with superior customer service and quality automobile repairs and maintenance. Thanks again to all of you, for being a Del's Service Station customer!
A Heartfelt Thanks From The Owners of Del's Service Station

" We are grateful for your patronage and support! You can feel good knowing that as you support us, you are helping us give back to the community. Here are just some of the ways we have been able to give back thanks to you!" — Kim & Chris Della Puca, Del's Service Station

Experience the advantages that our independently owned service center offers you.